New project of 12 affordable condos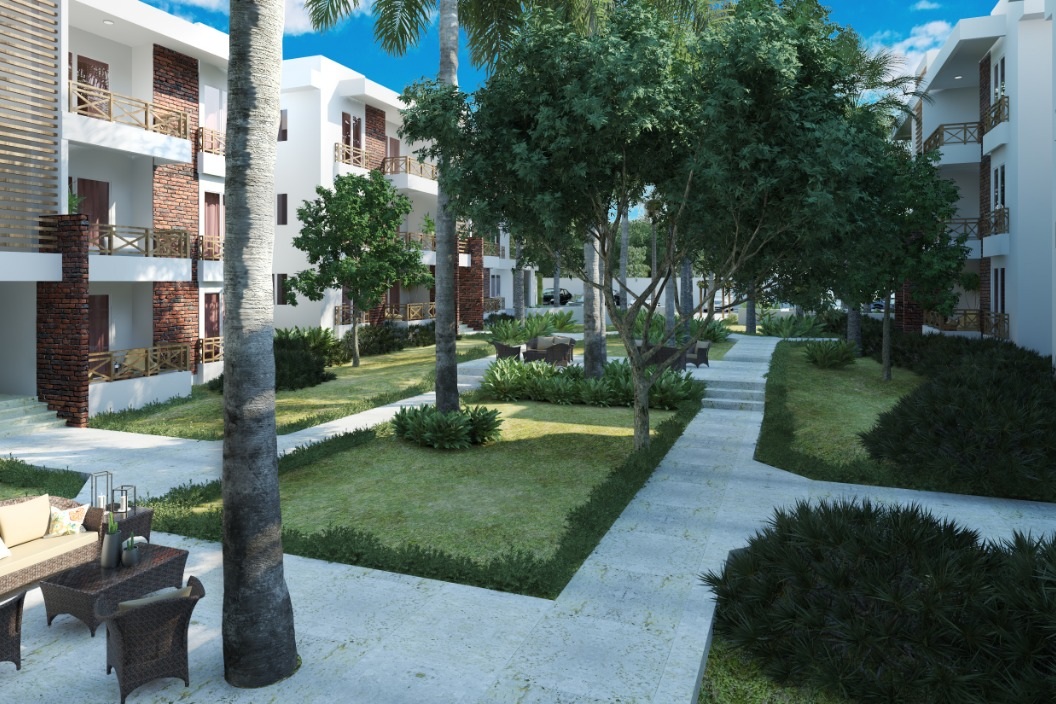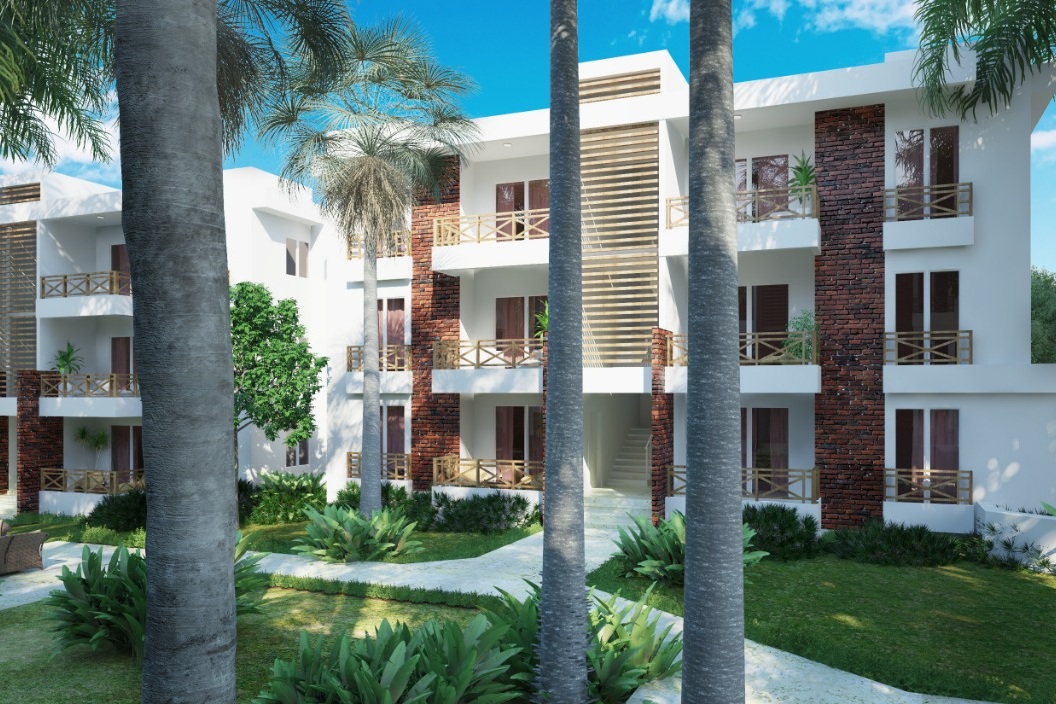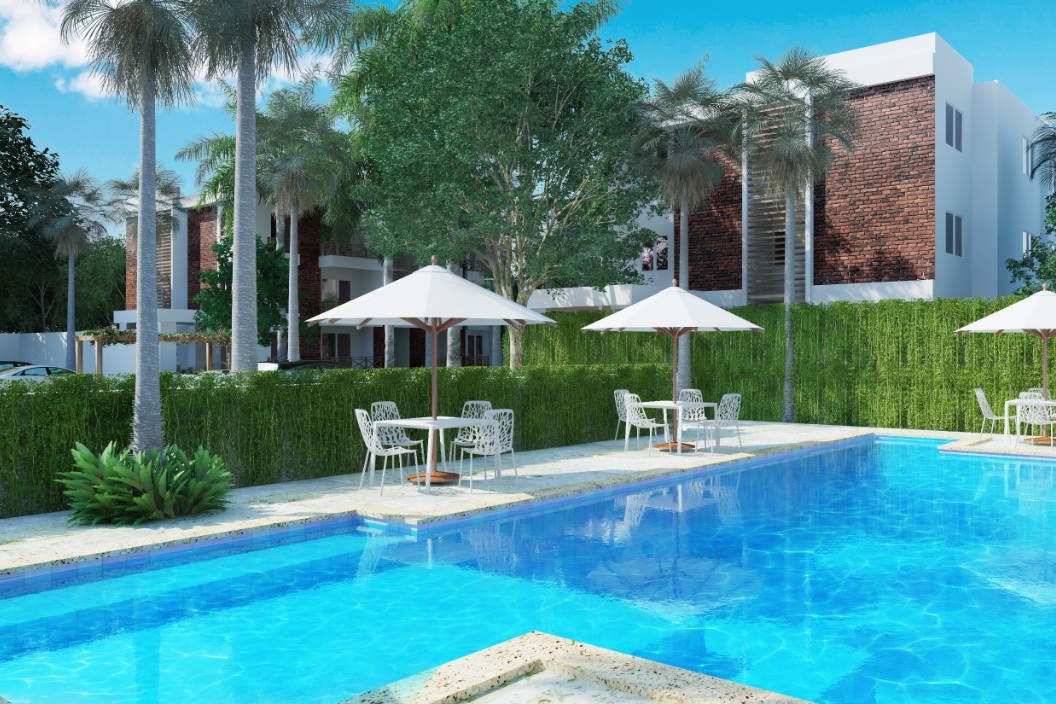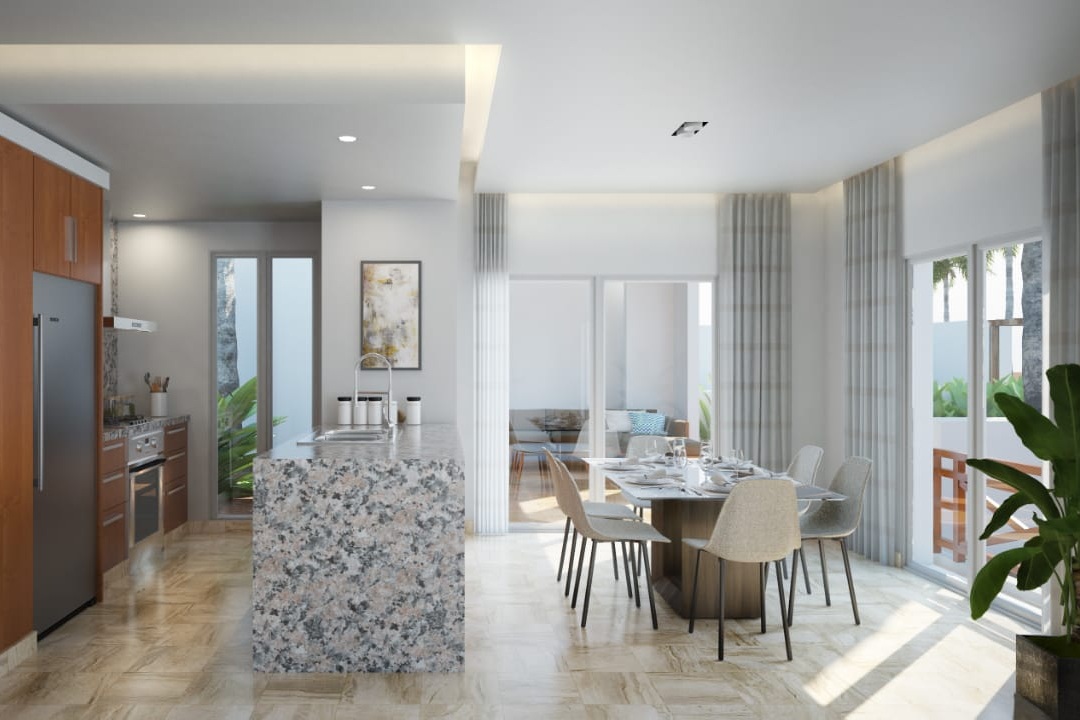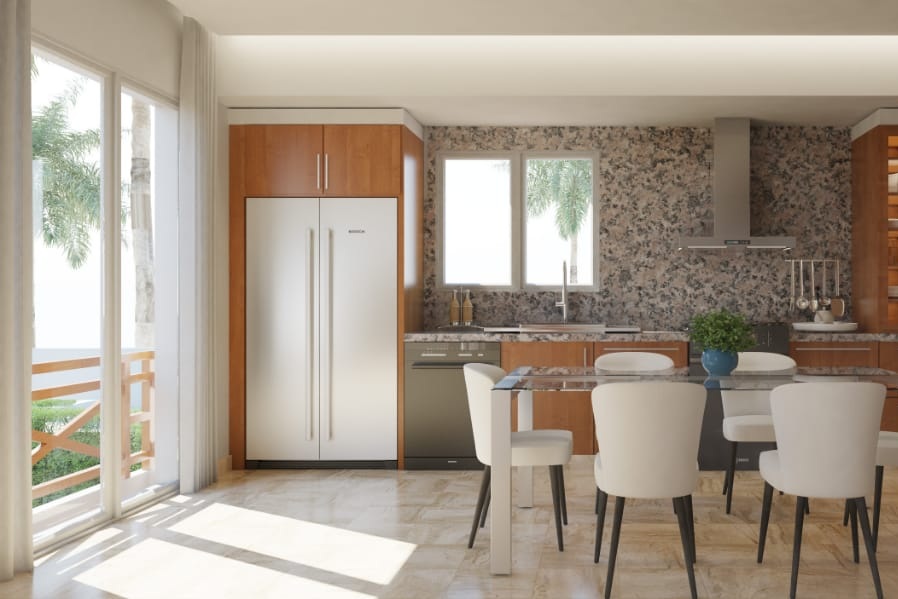 BUILT:
1,184 FT² / 110 M² OR
1,400 FT² / 130 M²
This brand new project will be comprised of 4 buildings on 3 levels and 12 condos in total. Every condo features 2 bedrooms and 2.5 bathrooms. Future owners will benefit of spacious common areas, swimming pool, barbecue facilities, shared lounge, gardens and free WiFi. Its owners are guaranteed to live in comfort and in contact with the nature.
The construction will begin in January 2020 and is expected to last 12 months. The developers of the project have previously showed high construction standards at a very competitive price. They are building in an area that has become the pole of tourism development and a reference for real estate investments in the Dominican Republic and Las Terrenas.
This residential is located away from the noise and business of the center of Las Terrenas and only 0.6 Miles (1 KM) away from the beach of Punta Poppy, close to restaurants, hotels, bars and many activities such as Kite Surf, scuba diving, ATV excursions…
Tenants in this new condominium will have access to all the facilities of the hotel "El Saman Inn" which is located right next door: check in & out, room service, restaurant, rooftop with 360° views, lounge bar and grill, jacuzzi & rooftop gardens.
HOA's between $US100 and $US140 monthly depending on the unit.
Property Management
The project combines hotel management and rental services with the possibility of using and enjoying your condos.
Functional properties with competitive prices. Worry-free investment with dollar income (optional). The management takes care of everything. Self-generated maintenance expenses. Two options offered:
1 - Guaranteed Fixed Income.
In this modality the acquirer will receive a fixed monthly income and without delay for the sum of $US700 or $US750 depending on the unit type. The administration will manage and operate the property in rentals transient. The owner can make use of the unit or anyone who is available with a prior notice and the days of use are deducted from the monthly payment with a special price. Ideal for investors.
In this modality, the administration is responsible for maintaining the unit and its furniture in optimal condition and at low cost.
2 - Rent and Property Management (80% - 20%).
The property generates income when the owner is not using it! The property will be included in a rental program and the income generated will be will distributed among all the owners belonging to the rental pool and the administration in a proportion of 80% and 20% respectively.
Construction is starting in January 2020 and expected to be completed 12 months later.
Payment Terms
Reservation of your unit = 5%

Start of works and signing of the contract (Jan 2020) = 10%

Construction (10 months) = 55%

End of works and delivery = 30%
Pre-sale prices:
From US$135,000 to US$180,000
The price list is dynamic and pre-sale offers will be reviewed each time 2 units are placed. To request the floor plans and price list fill the form below.
Can't find what you are looking for?
Request a free property research. Give us the details about the property you are looking for and a member of our team will research the market for you and send you a selection corresponding to your demands.