New apartments a few steps from the beach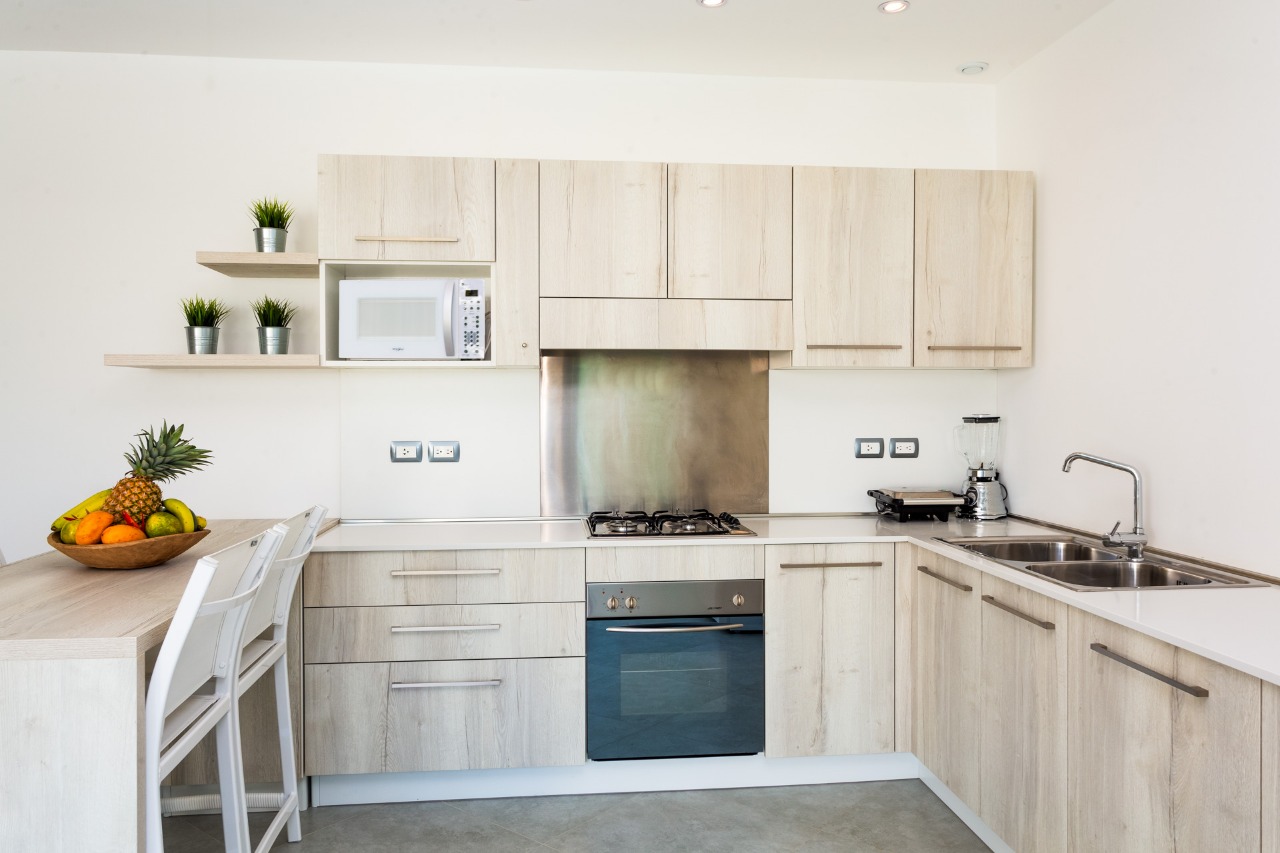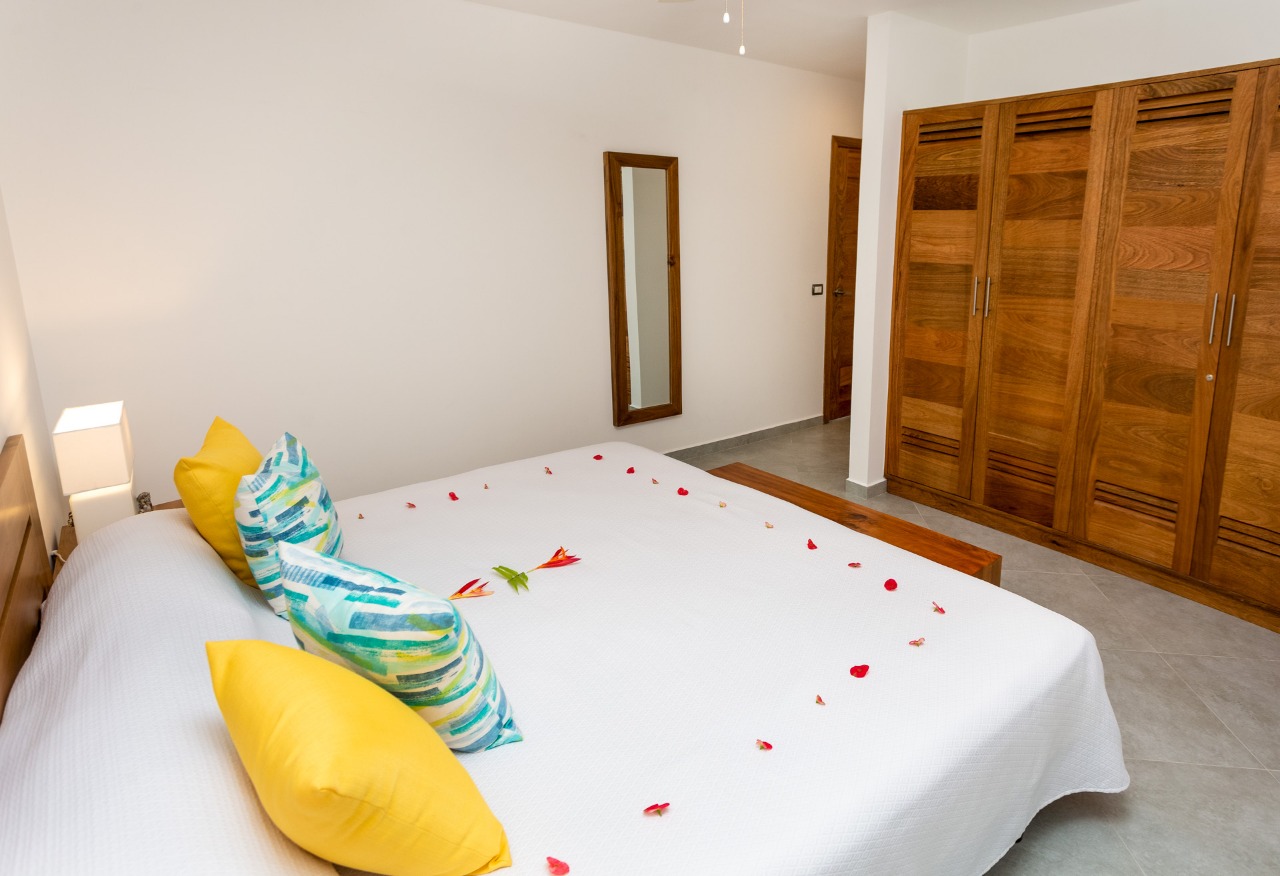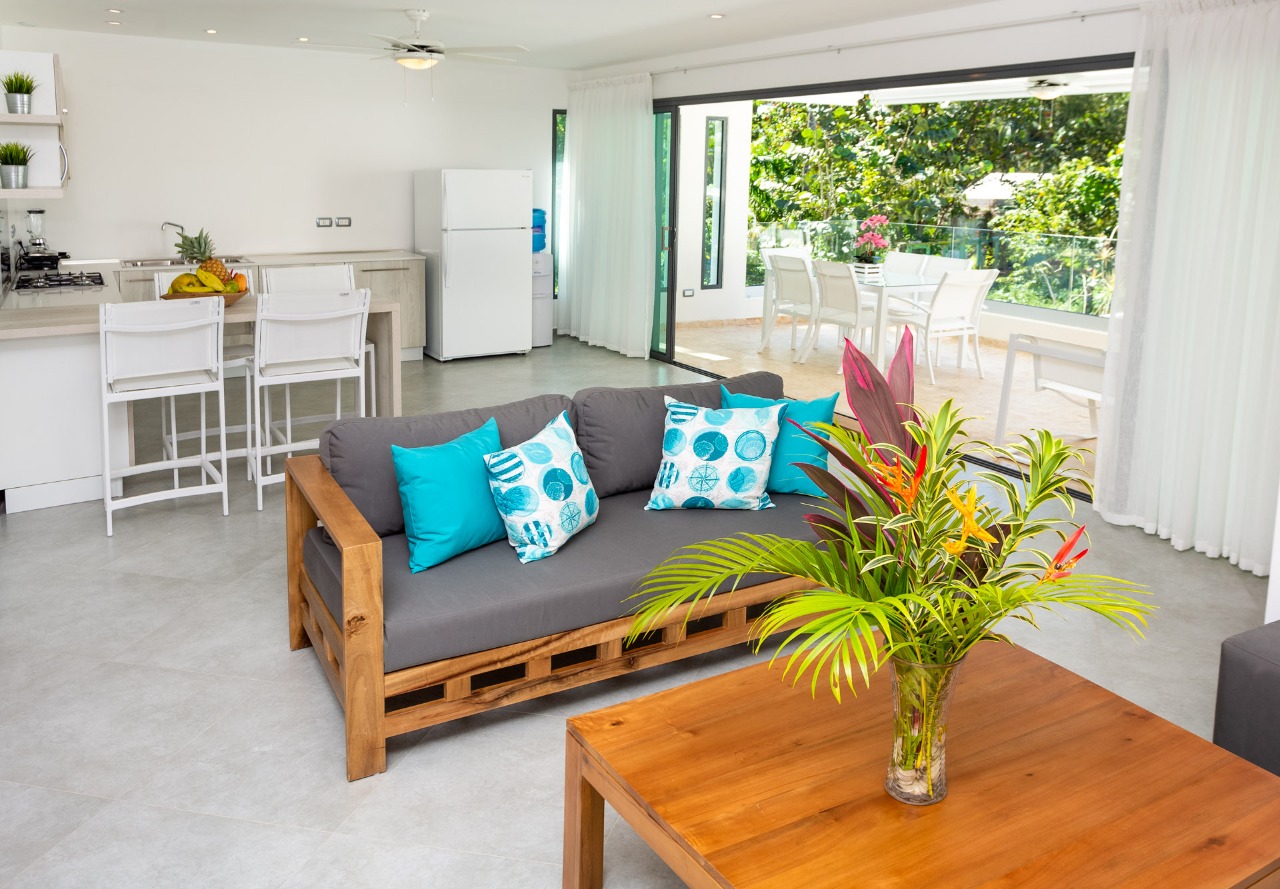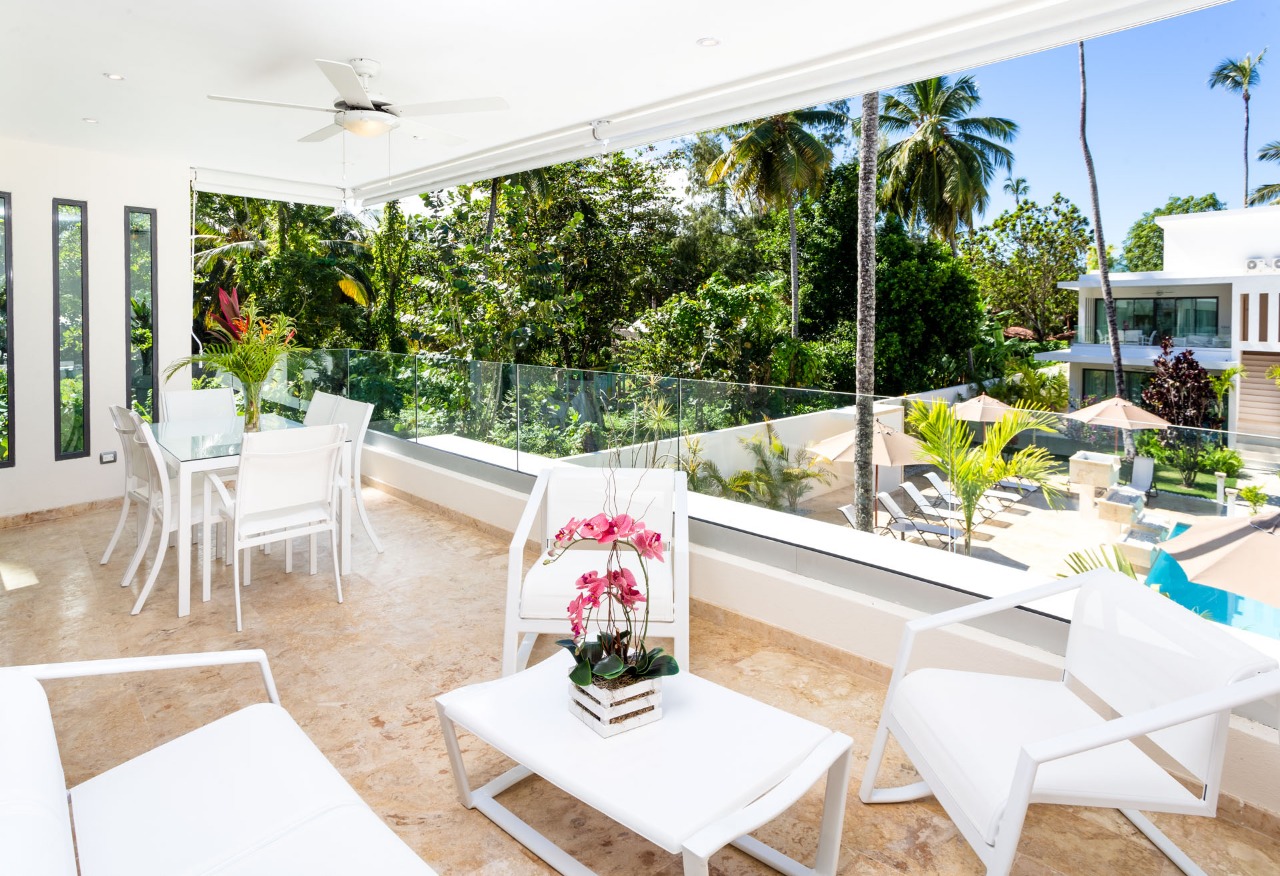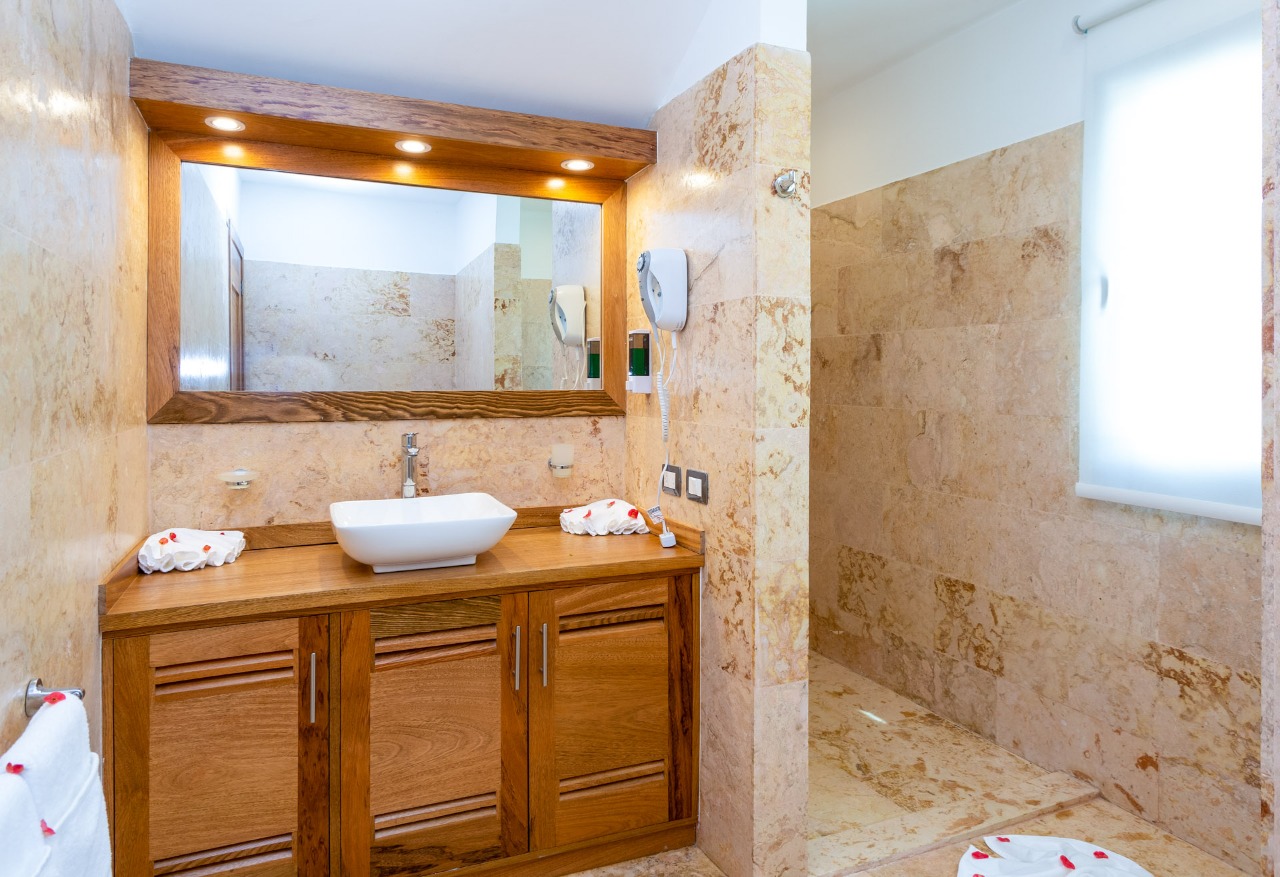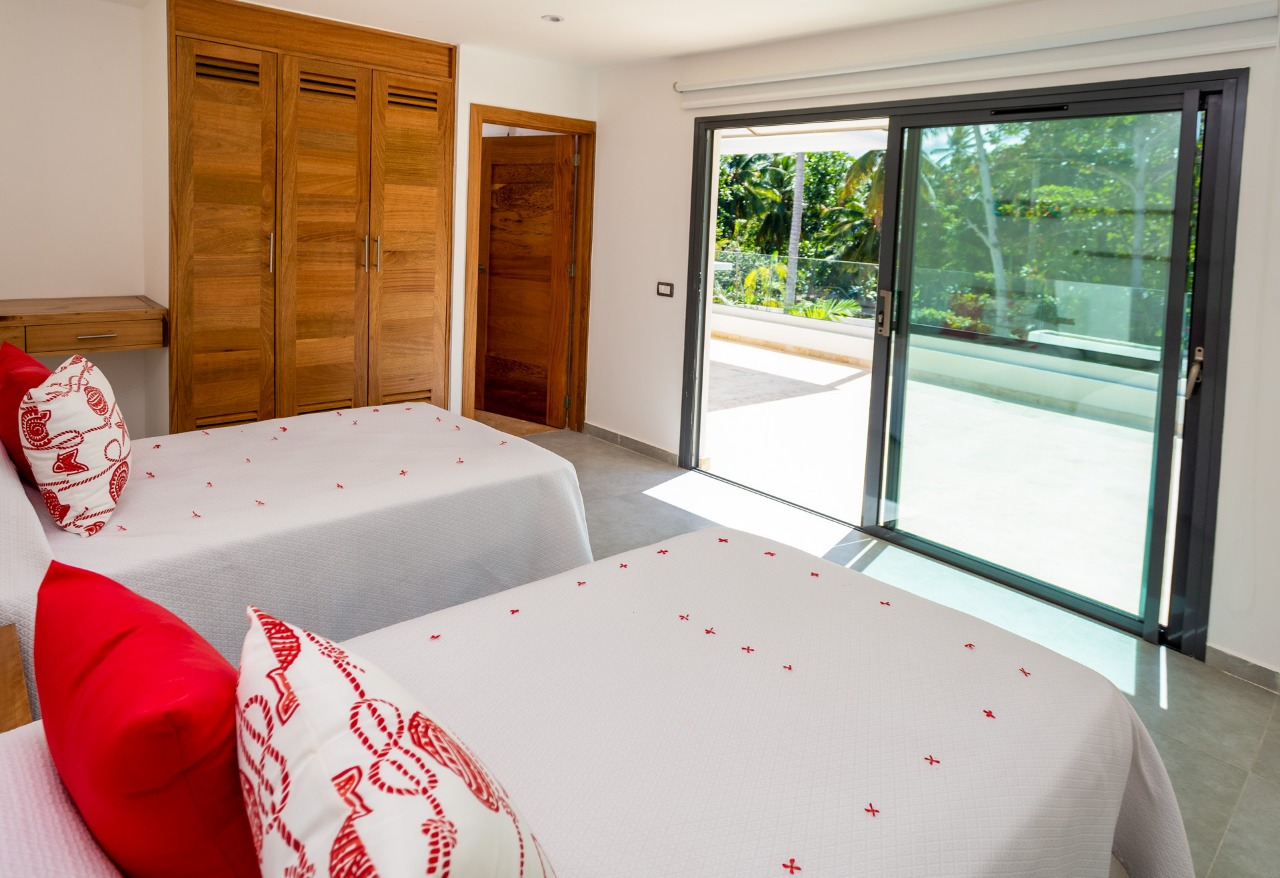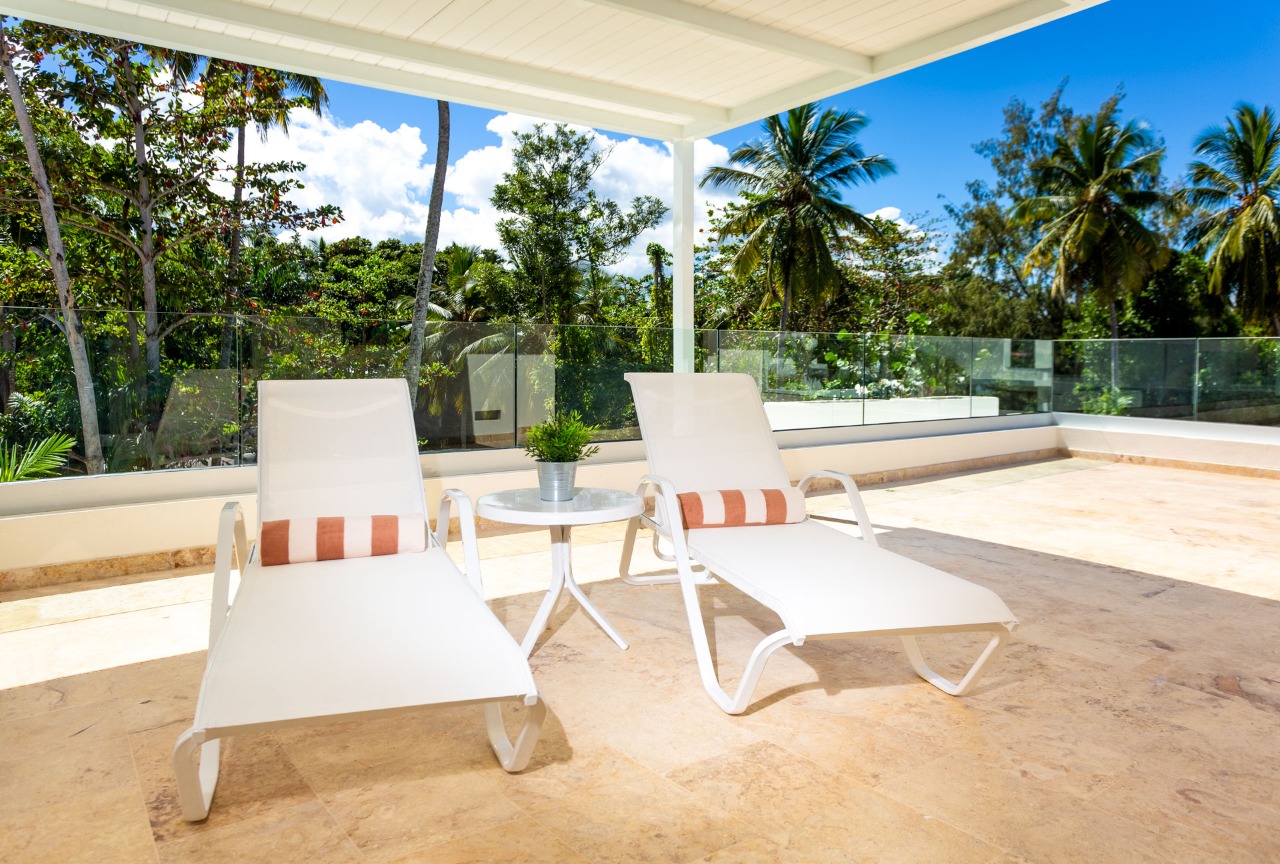 1 PENTHOUSE LEFT (April 2019).
This development comprises 32 modern apartments lying only 150 feet / 50 meters from the Atlantic ocean, and the beach of Las Ballenas in Las Terrenas, Dominican Republic. The building has started mid 2017 and the apartments were delivered end of 2018. You can also check the new project by the same developer now available on Playa Popy, discover here.
APARTMENT'S FEATURES
Key features: Modern design and first-class construction, as well as its unbeatable prices.
Windows: Anti-cyclonic aluminium windows and doors, double glazing, rust inhibiting paint.

Lighting: Indirect ambient lighting and embedded spotlights.

Floors: Quality imported floor tiles, quality bathroom fittings.

Kitchen: Italian fitted kitchen and appliances including: fridge, oven, stainless steel cooker, sink and taps, hood vent.

AC: Air conditioning and fans in bedrooms and living room, indirect mechanical ventilation.

Finishes: Craftsmanship-like quality cabinetry and interior woodwork in ciguawood.
Included Services: Reception 7/7, housekeeping, laundry, 24 hour surveillance, guarded parking…
ADVANTAGES OF THE PROJECT
Quality Materials: As part of a constant effort to reduce operating costs, they only use quality materials, specifically adapted to the tropical environment, to limit condominium expenses.

Full Management: They offer comprehensive management of your property (rent, apartment maintenance, condominium expense payments, etc.) to ensure maximum peace of mind.

Profitable Investment: Leave the property management to our trusted team of experts in order to get the best return on your property investment.

Serenity Beach: Just a stone´s throw away from Las Ballenas Beach, it has the perfect location to invest in! It is located only a stone´s throw away from Las Ballenas beach. This magnificent beach is known for its golden sand, crystal clear water and is just 0.5 km from the town center of Las Terrenas.
MAXIMIZE YOUR INVESTMENT!
How does the "Hotel Pool" program work?
As a member of this program you will still be the owner of your Property.
Leave the renting of your apartment up to our in-house team of professionals who will take care of domestic and international advertising, rental throughout the year or when you are not using the property, as well as year round maintenance.
How does the "Hotel Pool" help you maximize your returns?
You can maximize your profits by sharing the revenue generated by all the apartments.
You still receive revenue even when your apartment is vacant.
Expenses are also shared between the members of the program keeping operational costs to a minimum while offering top quality service.Profits are distributed among the members based on the rental rate for your apartment.
Sit back and relax while our team takes care of everything, guaranteeing great returns on your investment!
#E2 (1BD): 914 f² / 85 m² = $174,000
Want to know more?
Can't find what you are looking for?
Request a free property research. Give us the details about the property you are looking for and a member of our team will research the market for you and send you a selection corresponding to your demands.
Why not build a villa for the same price?
We build Caribbean and modern style villas at very attractive prices from 2 to 4 bedrooms. Close to the beach, on top of a hill or in a secure residence, you will find the land that fits your project and budget and we build the villa that you want on top!